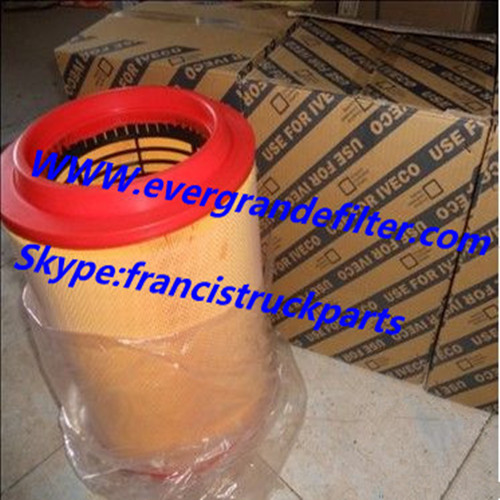 Product Description
Type:

Truck Air Filter

Fits/Car Make:

& OEM No.

IVECO AIR FILTER

Materials:

iron,aluminum,filter paper,rubber,etc

Size:

Outer Diameter[mm]

Inner Diameter[mm]

Heigth[mm]

312.5

205

461

Replaces OEM Number:

2996416 41272124 41270082

Guarantee:

15000kms or 4-5 month

Application:

Automobiles & Motorcycles/Auto Engine/Truck Engine Filter

Descriptions:

1.For removal of oil, water, dust and other particles

2.Adopt high performance 100% wood pulp filter paper
3.100% Soft thick liquid paper and 100% non-woven.

4.Filtration efficiency over 99%
5.High standards from first grade materials specific to its application for American European Mid-East and African market.

Packaging Details:

As per customer's packing instruction.